Aesthetic Revival
Given the current circumstances in the outside world, an interesting theory I've been playing with is that times of uncertainty and distress tend to correlate with a revival in aesthetics. Aesthetics in the biological sense is a reflection of genetic fitness — the same reason a visually striking flower is more likely to pollinate. In a broader sense, the aesthetics of a culture reflects the health and vitality of that culture — a strong, prosperous culture that hopes to sustain itself will have strong aesthetics. Cultural producers in downtimes have historically emphasized the depiction of idealized beauty to inspire a return to a state of good cultural fitness.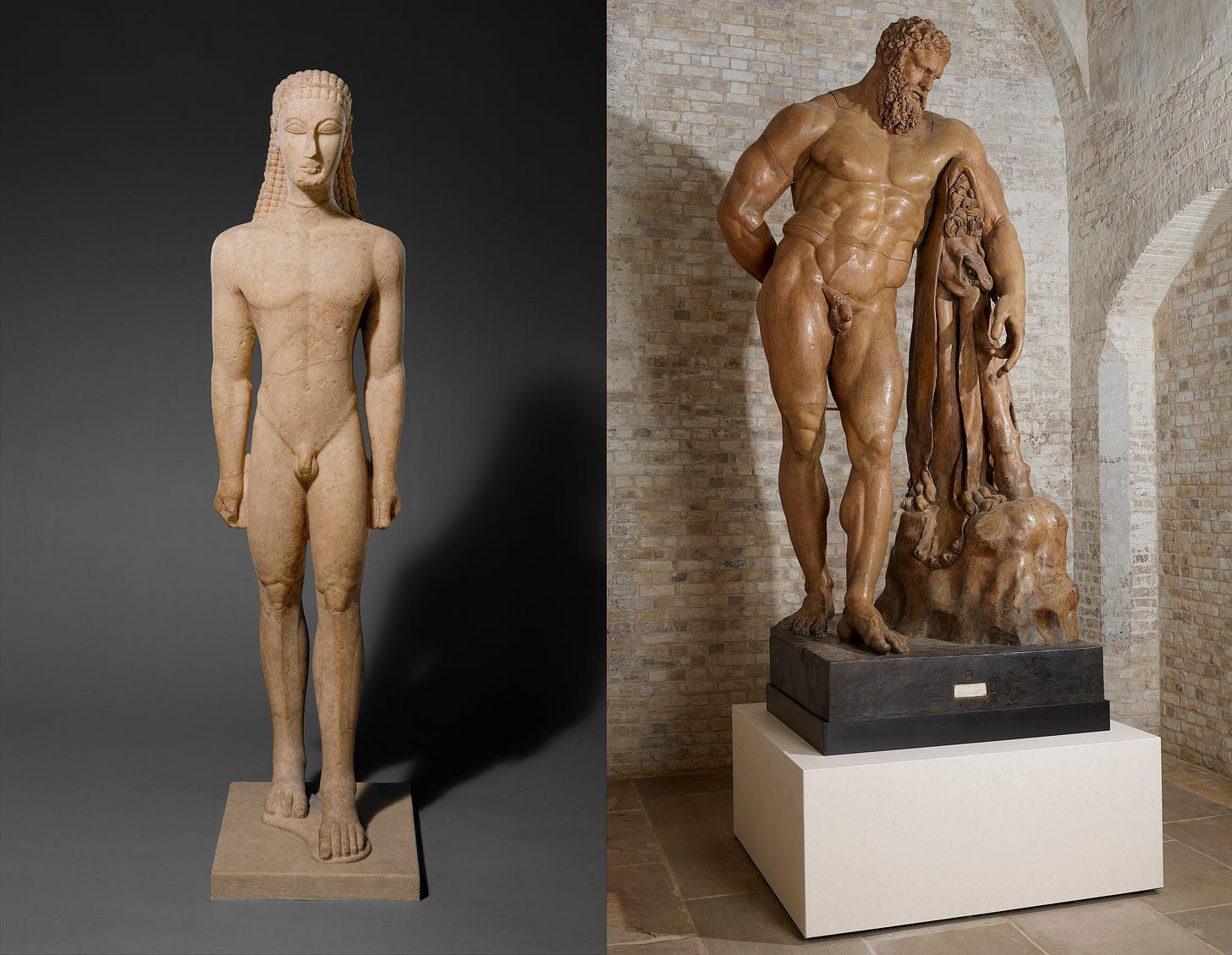 In Archaic Greece, such an aesthetic revolution took place that reflected the cultural and physical fitness that was required to overcome times of distress. Sculptures of youth (Attic kouros) were depicted with a modest simplistic form before Greece came under threat of Persian invasion. It was at this time of near total war for the Greek city states that an artistic golden age flourished where artists unlocked ideal aesthetic proportions, muscularity and form in sculpture. In the face of destruction, idealized depictions of gods and heroes took on a rugged form. Greek men ascended to the level of godhood, battled insurmountable odds and won unprecedented victories worthy of their own myths. Art reflected life.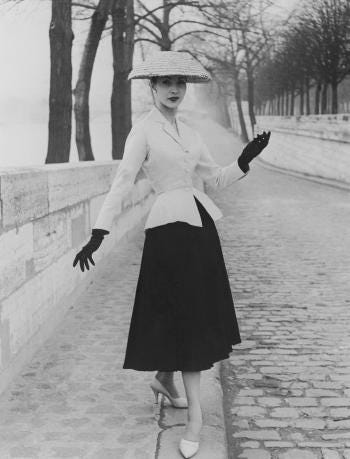 In the aftermath of World War II that left Europe in economic ruin, Christian Dior controversially debuted his new luxury label with his "New Look" — a collection promoting the image of radical femininity with tight jackets, narrow waists and grand skirts. At a time when women's fashion featured utilitarian trousers and boxy military designs, Dior appealed to the austere and nostalgic post-war society that yearned for a return to prosperity. Dior was initially criticized for his excessive use of textile in a time of ration and protested against by feminists who saw his use of corsets as promoting an "outdated" hourglass figure. But his success was not in creating everyday clothes for the pragmatic woman but rather in selling a dream of the good old days, when women could afford to dress with glamorous extravagance.
"In a time as dark as our own, where luxury consists of guns and airplanes, our sense of luxury must be defended at all costs" — Christian Dior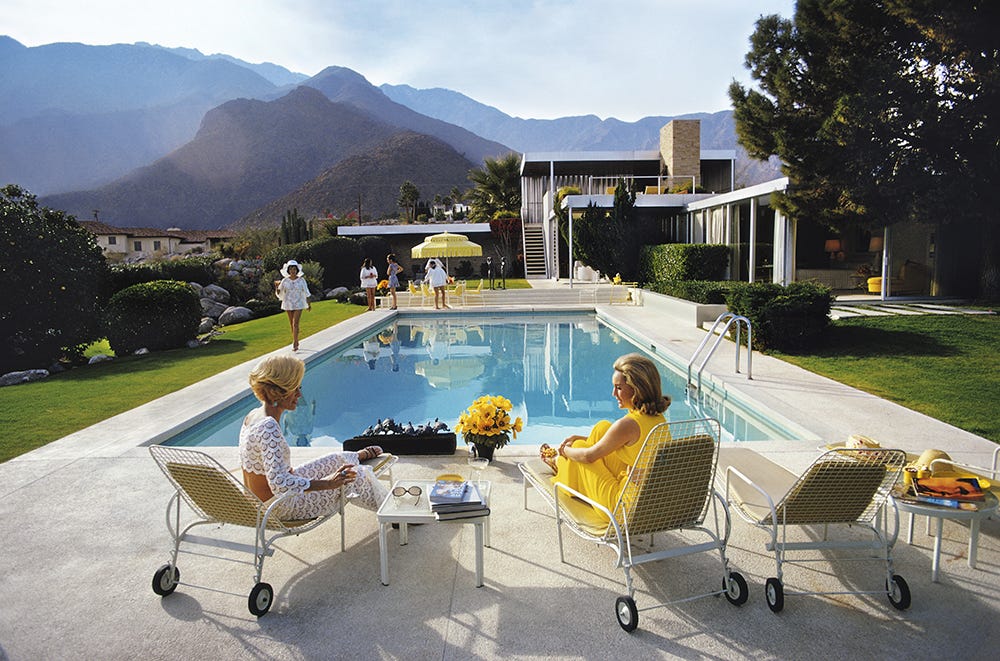 Slim Aarons was a photojournalist renowned for his chronicling of wealthy elite American and European society. A former wartime photographer in World War II who vowed never to catalog death and destruction again, he adopted the ethos of photographing "attractive people who were doing attractive things in attractive places". Slim was hired by Life magazine to join celebrities and wealthy who's whos to provide the public an exclusive glimpse of the exuberant lifestyle of high society — ski retreats, manicured estates and private islands. His work became stylistic inspiration for fashion designers from Michael Kors to Anna Sui and influenced a generation to aspire for a life of luxury after the late 1970s recession. In a world inundated by noisy ugly tabloid media, he predicted his work would be a relief to revisit stylish, more graceful eras.
The purpose of embracing aesthetics is not to fetishize the specific lifestyles of an elite few, but rather to inspire a dazzling view of life for the rest of society. The point of art is not to be "realistic" — to imitate or mirror the contingencies of everyday life — but to show what a divine expression of human freedom looks like. In times of distress, culture experiences the hormesis effect just as some plants experience stress-induced flowering — it blossoms when put under harsh conditions. When we find ourselves in such a state of angst, we depend on the agents of cultural production to help us exude a renewed vitality.
---
What I've been consuming recently
Captain Crozier: an American Hero
---
Personal update